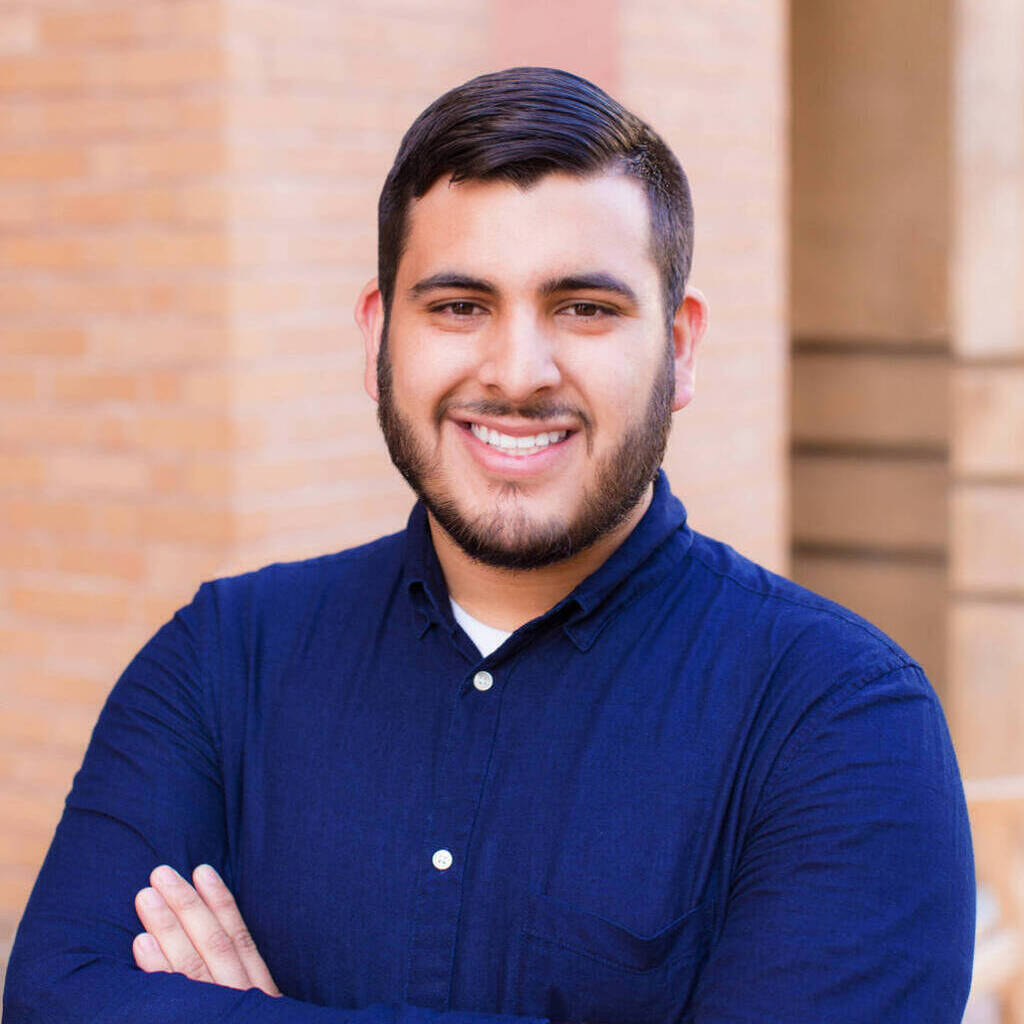 Nicolas Gutierrez III is a third-year master's student in the Criminal Justice & Criminology program at San Diego State University (SDSU). His research focuses on the criminalization of homelessness and visible poverty, expansion of the police state, and community resistance to policing. He is currently working on his master's thesis and applying to Ph.D. programs.
Nicolas is a research assistant with the Project for Sanitation Justice and Homelessness Survival Strategies lab. His work has been published in Public Integrity and as a report for the Social and Economic Vulnerabilities Initiative at SDSU. He presented at recent meetings of the American Sociological Association, American Society of Criminology, Society for the Study of Social Problems, and Public Administration Theory Network.
Nicolas is currently a California State University Sally Casanova Pre-Doctoral Scholar, UCLA Summer Research Fellow, and PATNet Fellow. He was selected as the 2021-22 Most Outstanding Master's Student by the SDSU Criminal Justice & Criminology faculty.
Nicolas earned a B.A. in Criminology, Law and Society from the University of California, Irvine. He is a community organizer with West Adams Mutual Aid and serves on the West Adams Neighborhood Council's Homelessness and Public Safety committees.
Learn more about his work at www.nicolasgutierreziii.com